Assignment
Year
Software used
Yrgo, Willa Nordic
spring 2022
Revit, AutoCAD, 3Ds Max, RailClone, (Corona, Photoshop)
The aim of this project was getting familiar with building a 3D model in Revit using CAD drawings, and then creating drawings for that model. Finally, I used it to visualise a typical Swedish villa.
(ongoing project, more material to come!)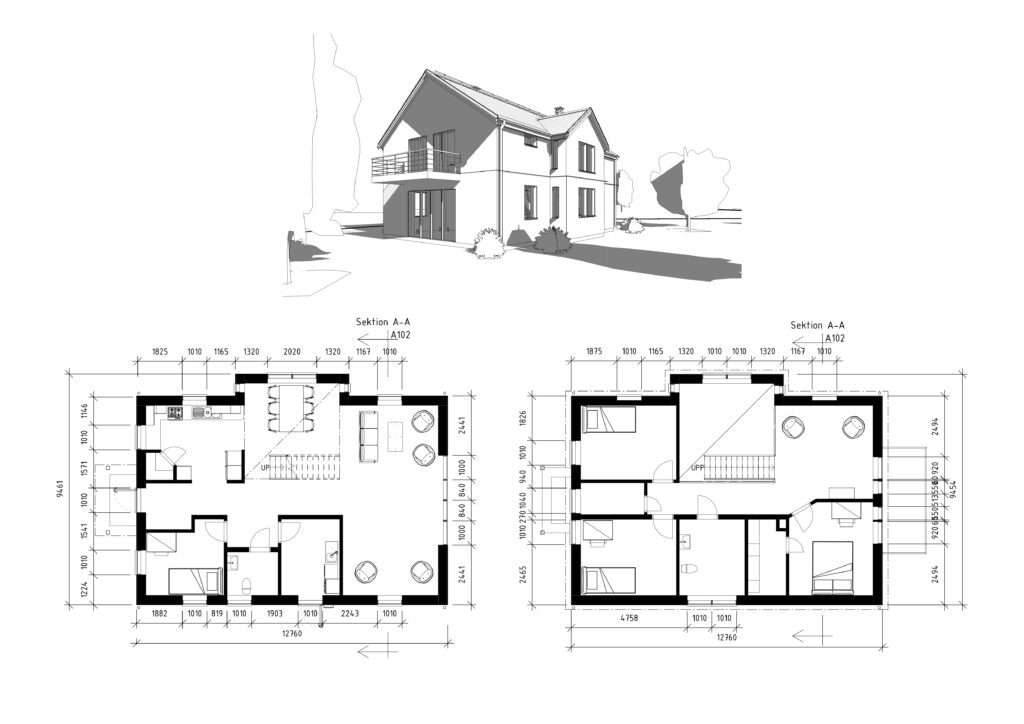 Revit drawings: 3D exterior and plans.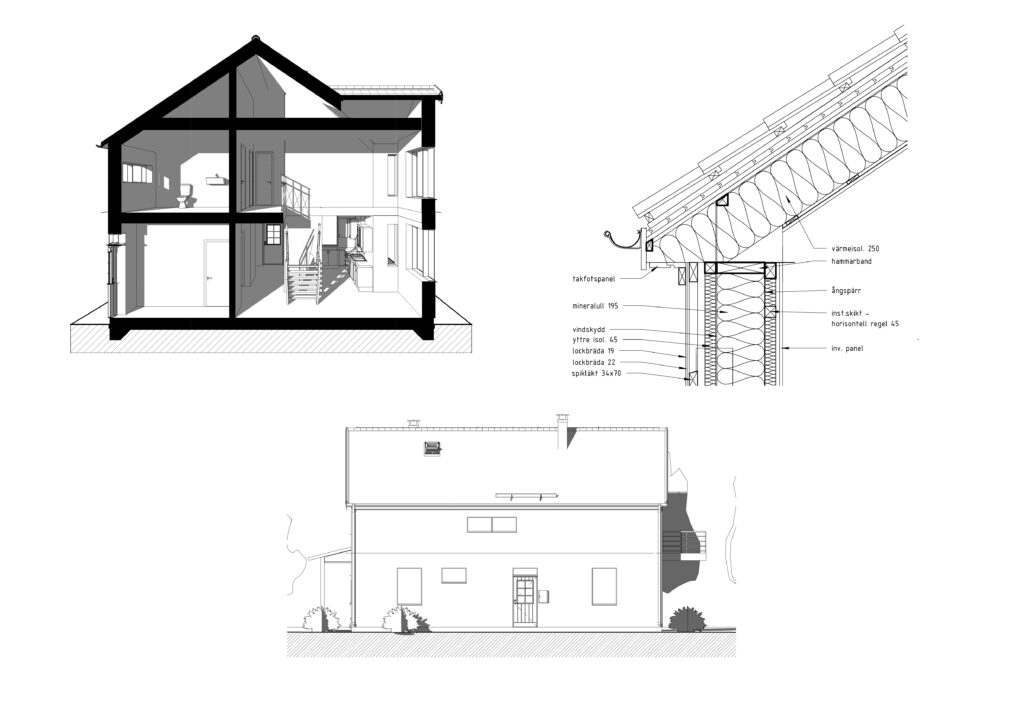 3D section, facade and construction detail.