Assignment
Year
Software used
Yrgo
fall 2021
3Ds Max, Corona, Photoshop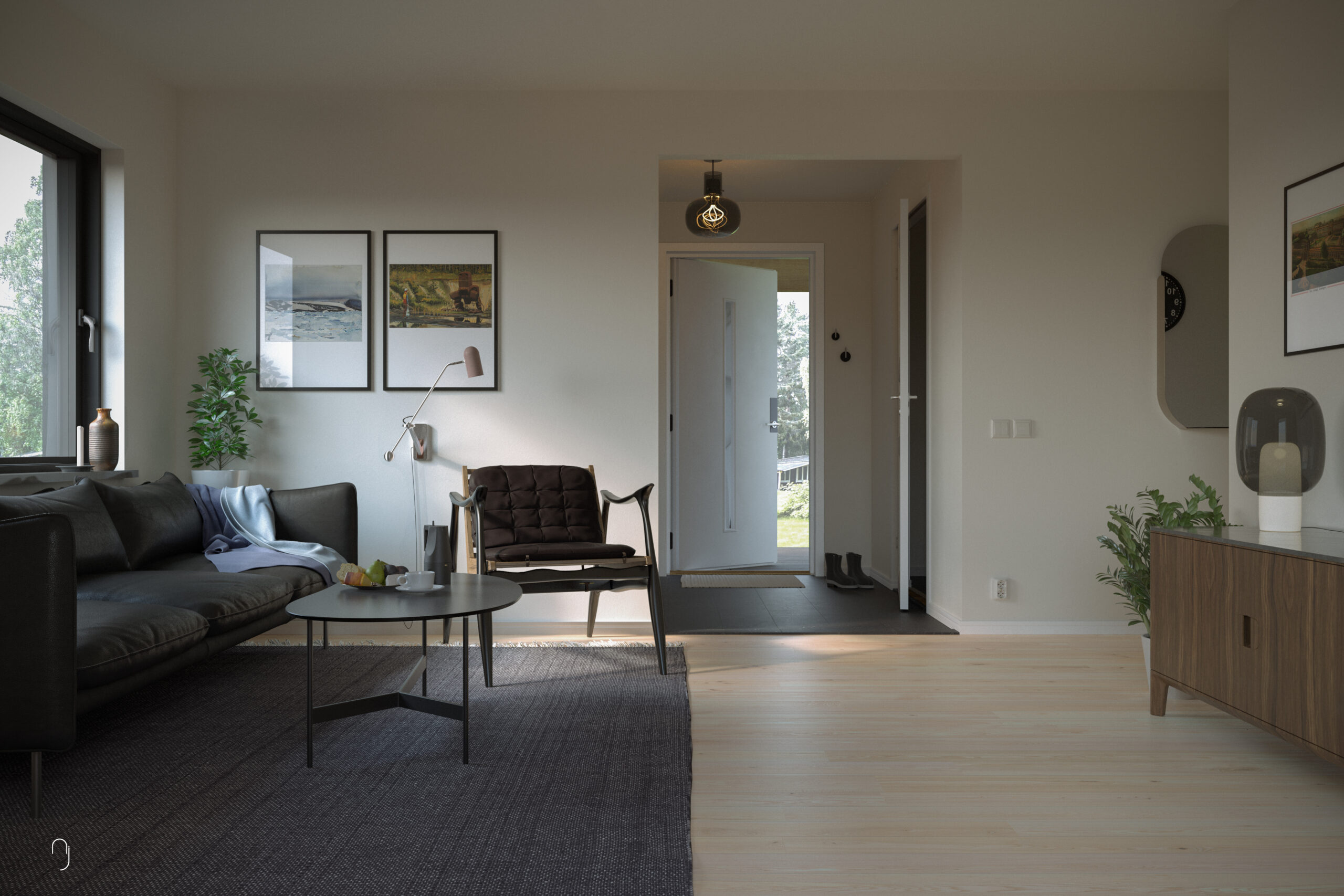 The living room, final render. This cramped space was reinvented to feel lighter and more spacious.
This project involved looking through Hemnet.se, a Swedish platform for selling and buying properties, in order to find a house in need of renovation. The task was to modernise the interior and then visualise my ideas in 3D.
This is Storuman 279, a 1940's two story villa located in Lappland, northern Sweden. It's been renovated in several stages since it was first built. As of today its facades are still clad in fibrolite – asbestos cement – highly due for a replacement. The interior is dominated by yellowed pine ceilings and plastic carpet floors, reminiscent of the 90's. The interior shots below – the living room; the kitchen and the upstairs office respectively, are also the views I recreated. This was done in order to easily present a comparison before and after my proposed changes.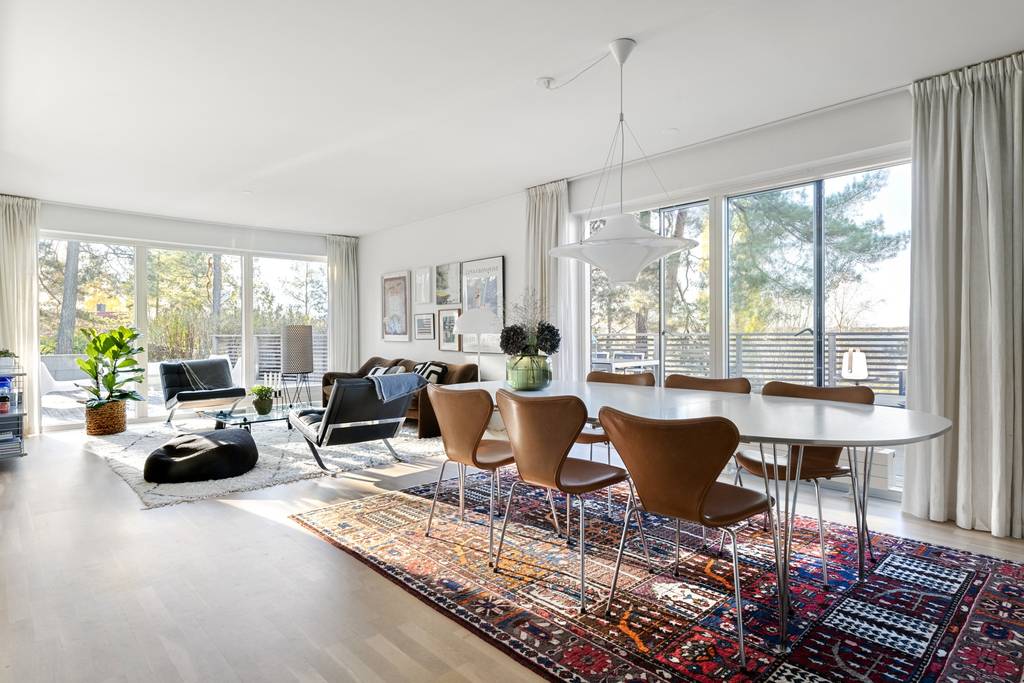 Light reference (above) and kitchen inspiration (right). 
I was looking for a mellow, early summer afternoon to light my scenes, seen in my light reference. The heavy, dark and saturated furnishing was to be replaced by one more minimalistic and subtle.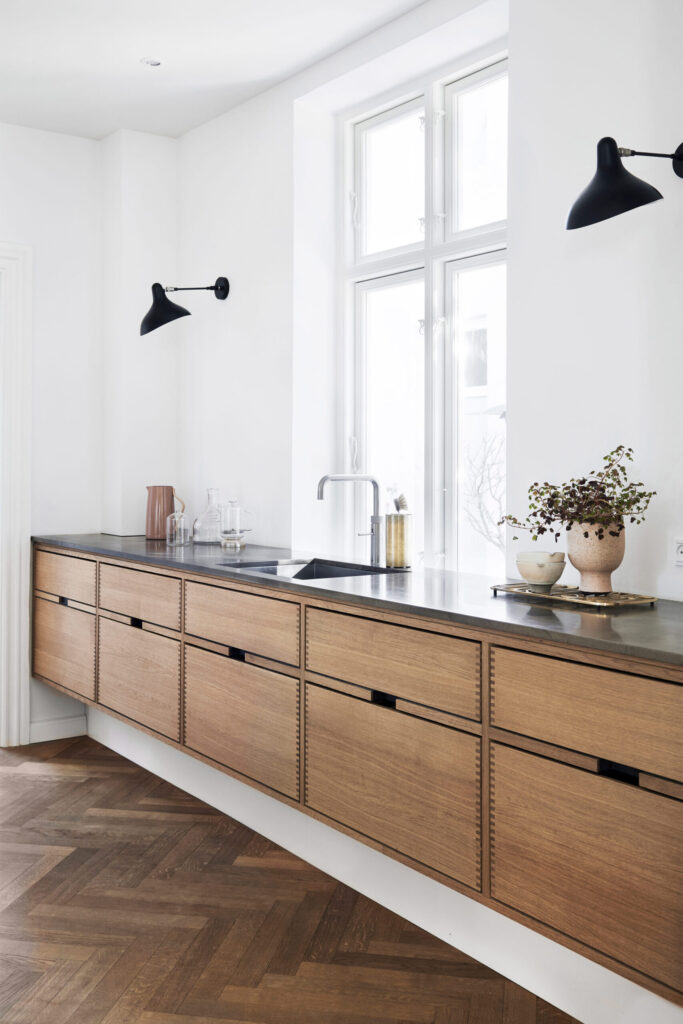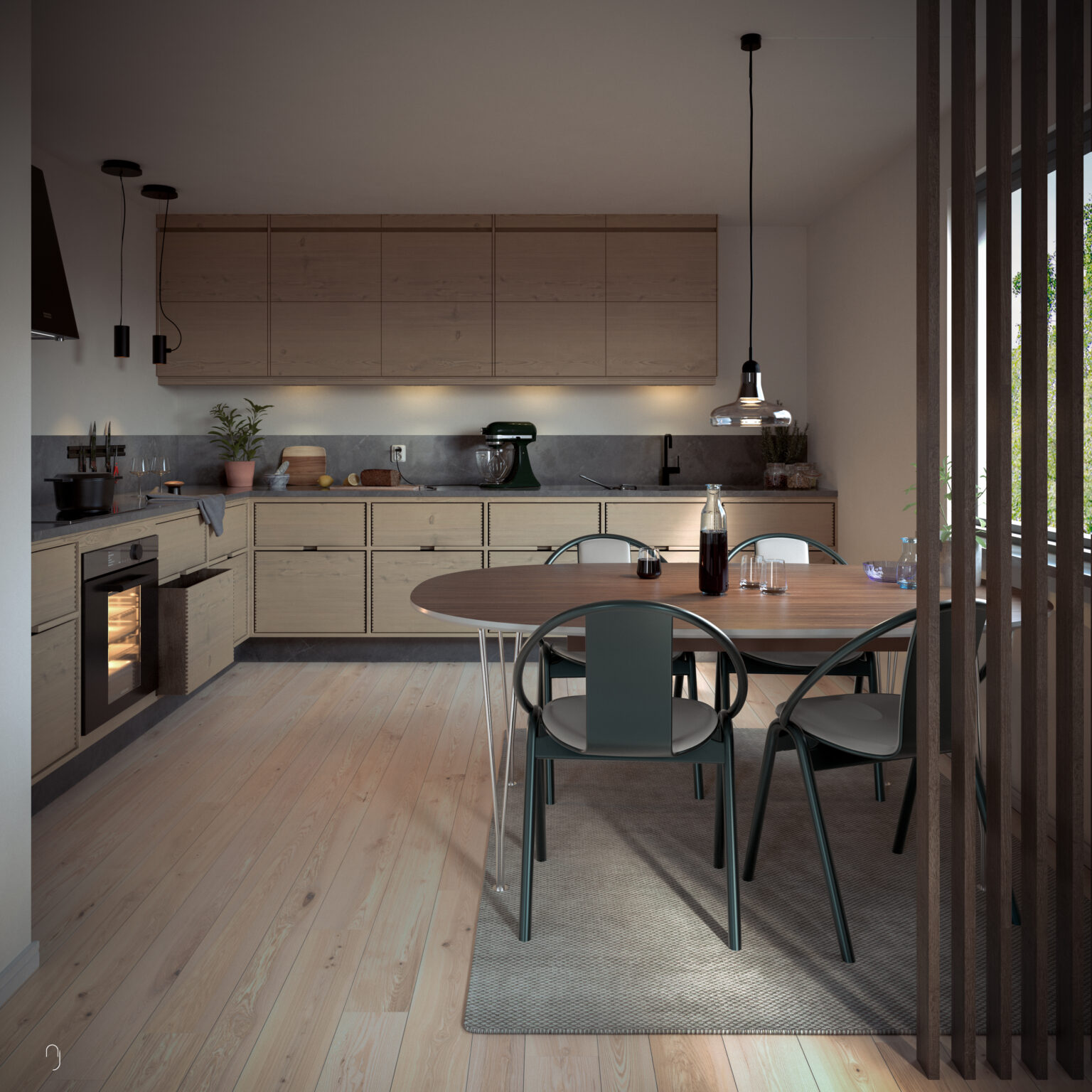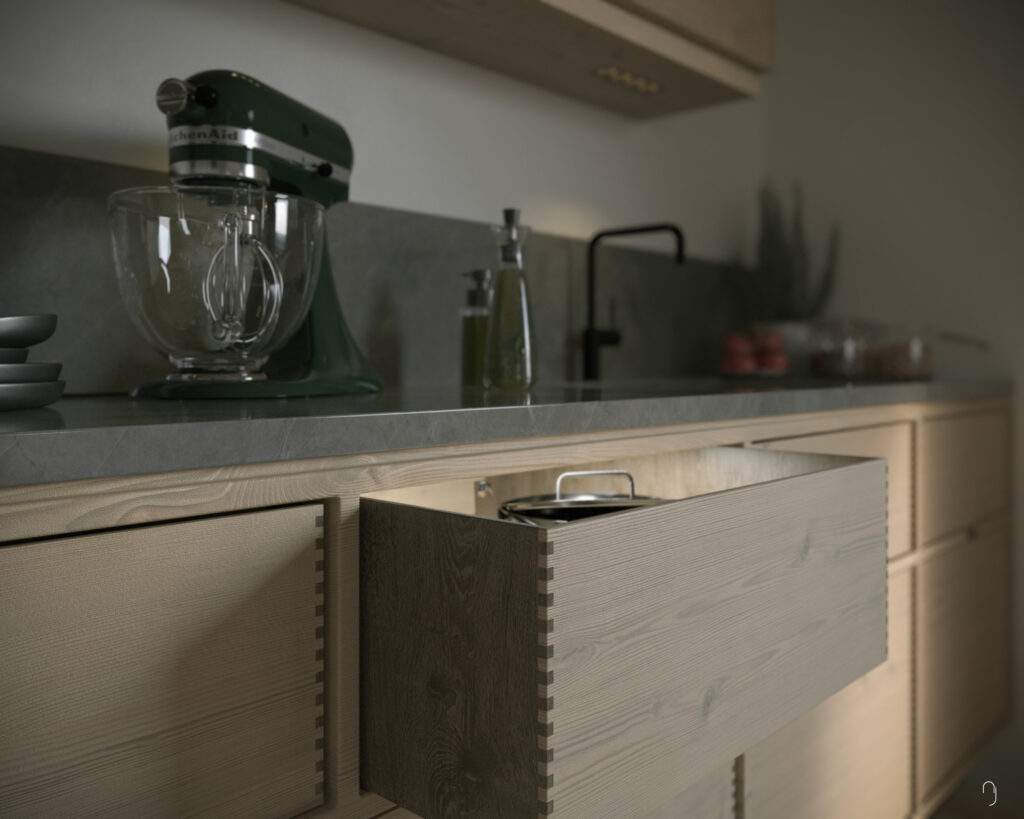 A detailed shot of kitchen drawers inlaid with intarsia.
Every element – from the Swedish limestone sink to the Simon Stålenhag artwork was carefully selected to suit a younger couple as potential residents. The modern touch was integrated into every part of the residence, while I tried to keep suitable elements already part of the interior. One such example is the slatted wall to the right in the kitchen, which was part of the original design. It was however changed to a darker wood, in order to complement the rest of the room.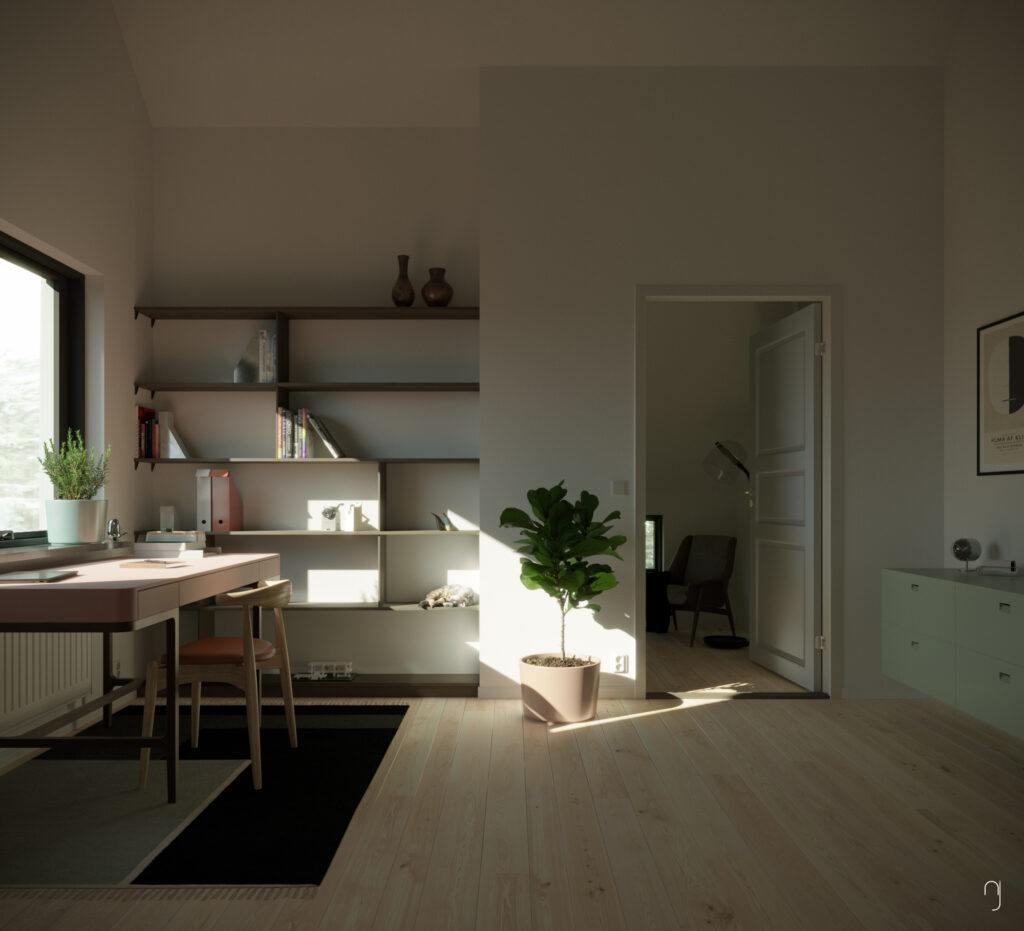 Upstairs office/workspace, now a place of calm and contemplation.