Assignment
Year
Software used
Yrgo
fall 2021/spring 2022
3Ds Max, Corona, Quixel Megascans, Photoshop
My finished visualisation of the hotel lobby. 
For this project, the class was divided into teams of 3-4 people. We were to create a concept and visual material for a hotel in a given location. The brief specified that the images created by each member must work together and sell the same idea.

I worked with two classmates – Jenny and Liselotte. We were assigned to bring forward an idea fitting for Connemara, Ireland. Researching this area in western County Galway gave us an insight into its most vital elements: cliffs, heaths, shorelines and sheep. It is also a place of siginificant historical meaning, with architectural remnants from war-ridden times still found across the lands today.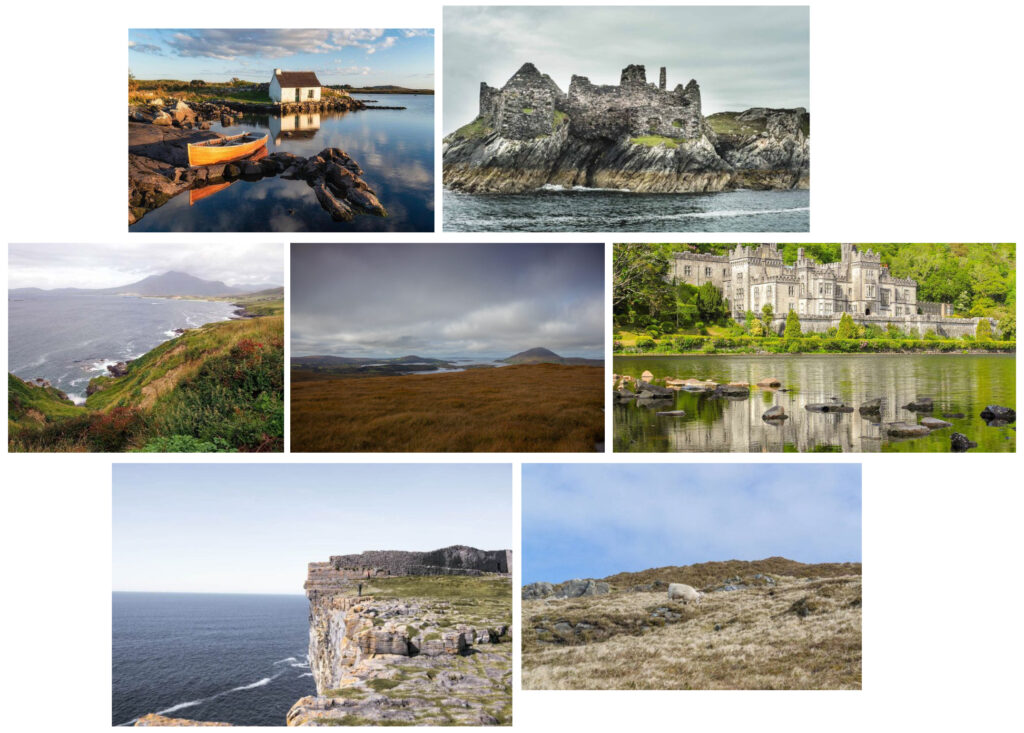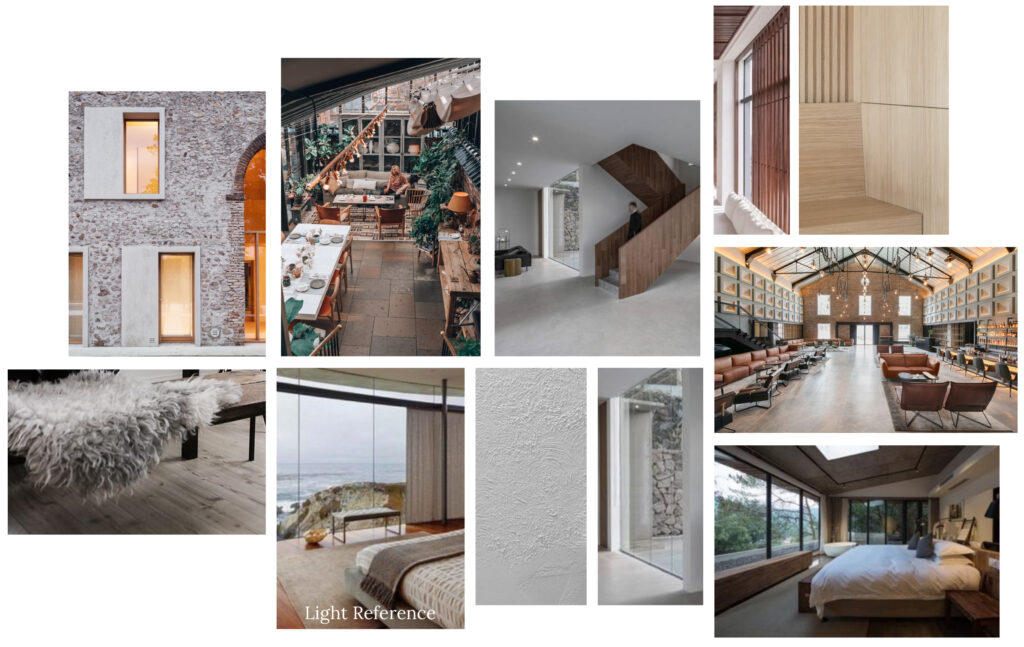 Complementing research about local conditions and environments, a moodboard was created to set the theme and atmosphere of our hotel. We got the idea to restore an old ruin and adding an infill to it – merging the existing structure and the newly built; mixing heritage with homage. 
For this reason, we took inspiration from a country house in Verona, Italy (top left), where modern elements such were added to an old building. The hotel is aimed to reflect an Irish style – for instance wool blankets and local furniture –  with a Scandinavian touch.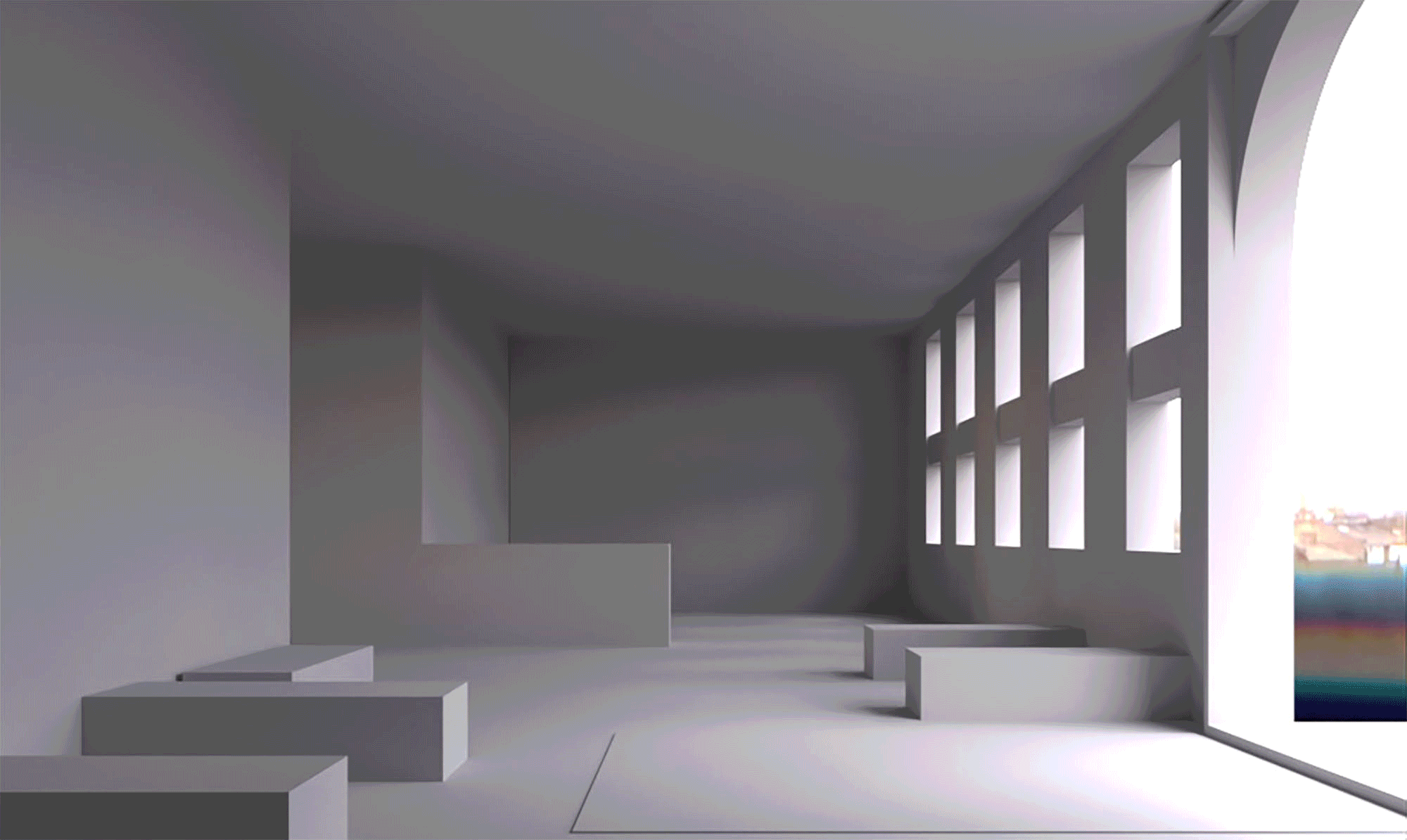 Timelapse of building the lobby scene, showing renders as well as post-production. Most of the work was done in 3Ds Max and Corona renderer – only minor corrections and adjustments were done in post-production.

Most of the assets were downloaded, but some were modelled with Irish furniture-making in mind. Two such examples are the front desk (inspired by a sideboard by Martin Gallagher furniture) and the right coffee table.
ALT Table System by Aodh Furniture.